We are an European agency providing

integrated advertising and PR services,

such as communication strategy, concept development, influencer marketing, PR, brand activations, digital marketing campaigns, just to name a few.
CONTACT US - Let's make some waves together! 🌞🌊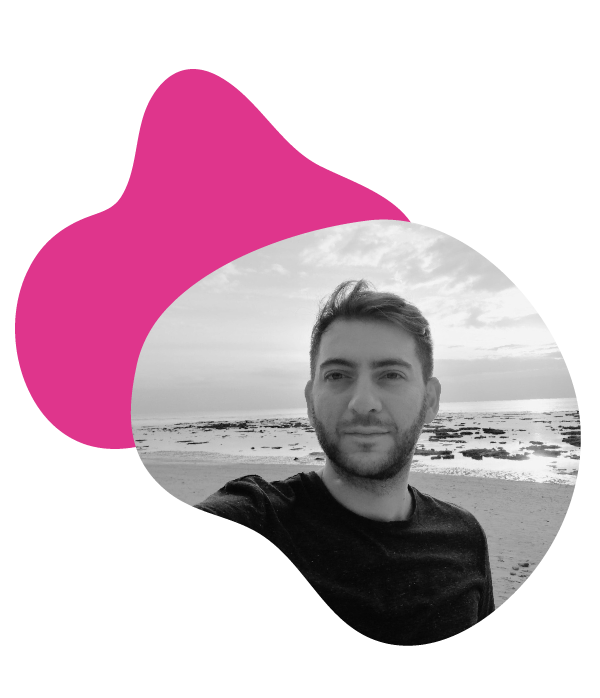 FOUNDER & MANAGING DIRECTOR
A true Millennial at core, Dorian has a background of almost 20 years working in communication, PR & marketing and has been building his professional expertise around strategy, creative communication and campaign management. During this time he worked for many clients in FMCG, health & pharma, tech, leisure & wellness, travel, finance, energy & industry, public institutions and NGOs. He graduated from the Journalism and Communication Sciences School and has a MA in Brand Management and Business Communications. Before establishing his own agency, he used to work for more than eight years in a major communications & PR agency.
In 2020 he was elected as Grand Jury member for New York Advertising Festivals, in 2018 in the jury of the Romanian PR Award and in the Romanian Eurobest competition by The Alternative School for Creative Thinking. He is also a constant speaker at international and national industry events. He is a big supporter of science, diversity & inclusion, human rights & environmental conservation and he loves traveling, over 25 countries so far and counting, history, geography, music, movies and arts. He is fluent in English and French, and just started learning Spanish. Has a very spoiled cat, named Cleopatra. While he is based in Bucharest, Romania, you can find him almost anywhere in Europe, working remotely and traveling.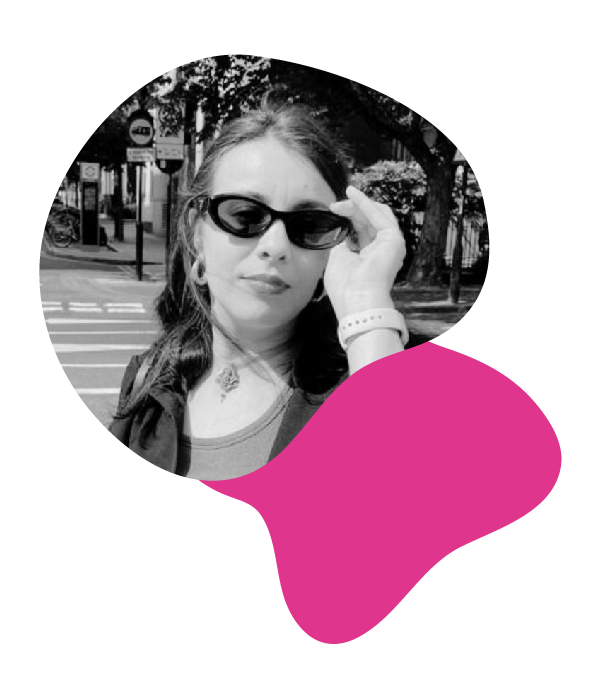 Ioana Pîrjolescu-Piekalski
Meet Ioana, our Managing Partner & a genuine Content Marketer, driven by a deep passion for researching and understanding people. With an extensive academic background in Sociology and Cultural Anthropology, she excels in unraveling the secrets of human behavior. As a Communication Consultant at Rogalski Damaschin PR, Ioana worked with renowned clients like Novartis Romania and Dell Technologies Romania, honing her skills in Client & Project Management, Event Planning, Research and Social Media. Transitioning to freelancing in 2022, she collaborated with diverse marketing agencies, showcasing her expertise in tech, culture, tourism, and management & education. Ioana is your trusted friend when it comes to content. Her meticulous approach leaves no room for fluff or nonsense, only content that genuinely engages people. Embracing a culture of exploration and growth, she brings a fresh perspective to every project. Her warm and lively personality infuses the room with an air of excitement and fun. Ioana finds solace in nature and holds a special affection for furry friends. She's also the type of person who's always willing to recommend a good book or movie, and her rock & absolute best friend is her husband. If you're ever in Barcelona, you will find her there, always up for a delightful rendezvous over drinks and a lively chat about all things Marketing and beyond.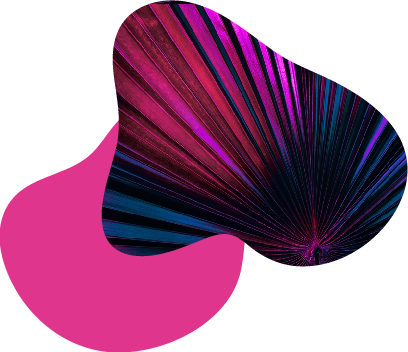 Enhanced brand visibility
Precise and compelling market positioning
Thorough audience screening using advanced research techniques 
Elevated brand public image and reputation
Customized communication tailored for your target audience
Ensuring you relevance in today's fast paced culture
Pioneering innovations in your communication approach
WITH WHOM WE WORKED SO FAR

In March 2023, TV5Monde, the largest and most important global french television launched in Romania TV5MondePlus, its streaming platform in French, with a Romanian interface and subtitles.
The on-demand platform is accessible for free on all devices, namely the web, mobile applications, connected TV, and smart TV.
Our agency was in charge of communication strategy and planning, PR, copywriting, event planning and influencer relations.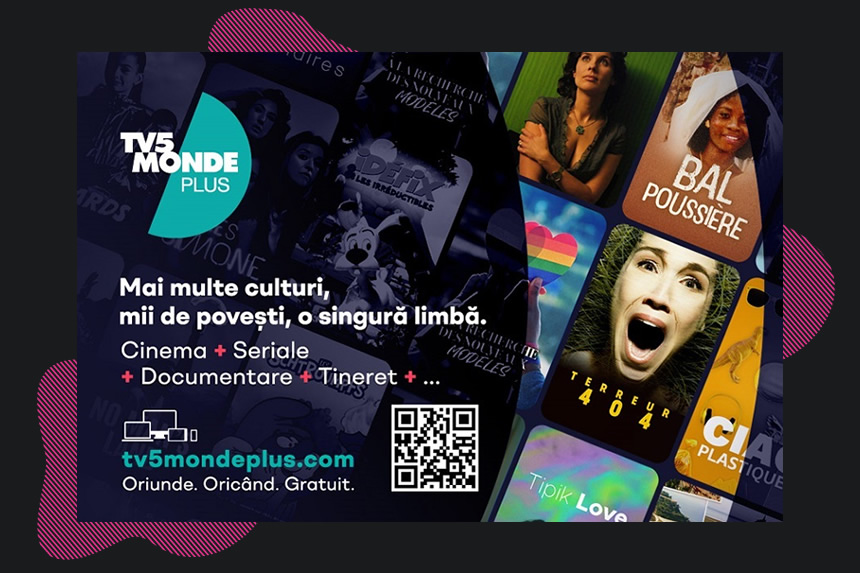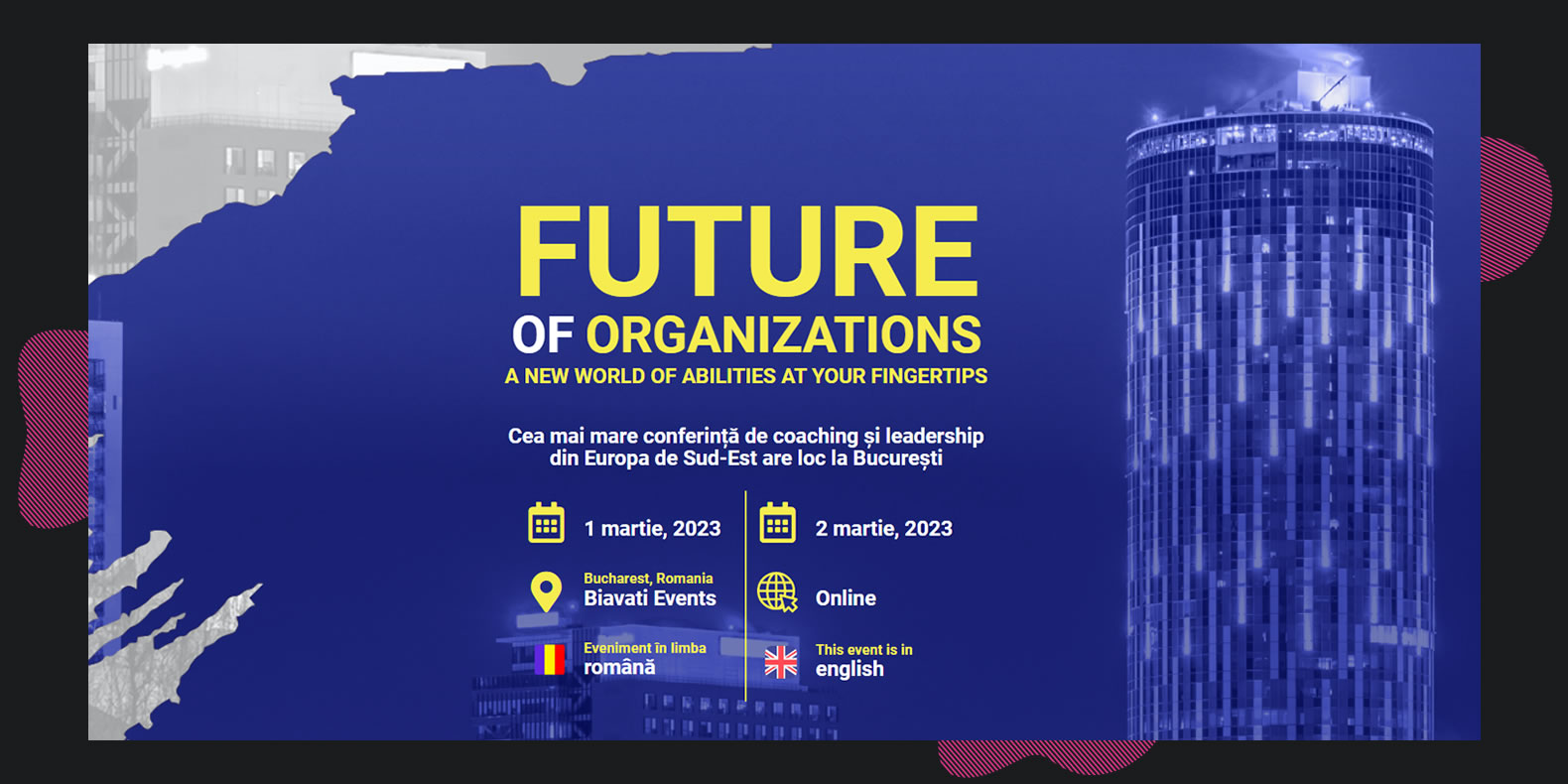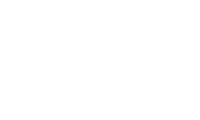 The Future of Organizations, the largest coaching and leadership conference in Southeast Europe took place in Bucharest in March 2023.
Organized by the International Coaching Federation (ICF) Romania brought together experts, coaches with extensive local and international experience.
Our agency was in charge of communication strategy and planning, creative design, digital marketing, social media copywriting and PR.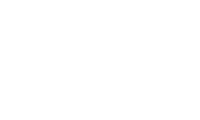 Founded in 1992 in Poland, Canpack is currently one of the leading global manufacturers of aluminum, metal, glass and lid packaging, producing aluminum cans for the soft drink and alcoholic beverage industries.
In Romania, the Group is present through Canpack Romania, the only factory in our country that produces aluminum cans. The factory is located in Bucharest, where over 280 people who are passionate about what they do work.
Our agency was in charge of creating the social media strategy and planning as well as the execution of the plan, producing text and visual content for LinkedIn's profile page.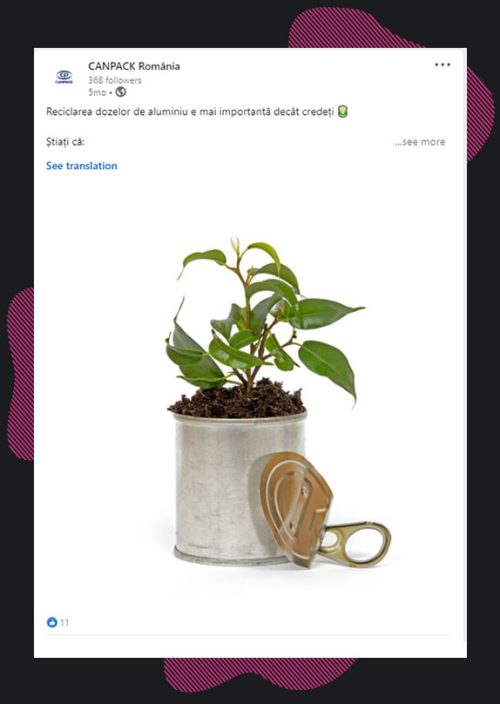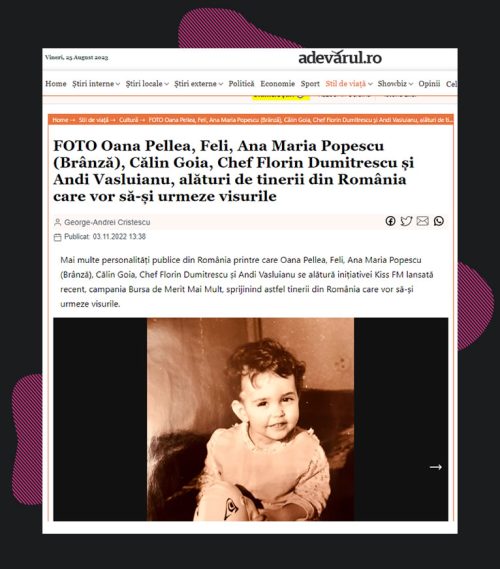 Kiss FM, the leading radio station in Romania, launched at the end of 2022 the second edition of the Bursa de Merit Mai Mult campaign.
Through this campaign, Kiss FM supports education in Romania and especially the prevention of school dropouts. The "Bursa de Merit Mai Mult" campaign, initiated by Kiss FM, in partnership with the World Vision Romania organization, aimed to identify over 20 young people in the next month who will receive scholarships totaling 200,000 lei so that they can be covered with the educational and study needs.
Our agency offered communication and PR consultancy, as well as the implementation of the PR plan. The comedy "The Good Boss", with Javier Bardem in the leading role, winner of the Oscar, Golden Globe, Goya and Bafta awards, was promoted in Romania in 2022.
The direction is signed by the Spanish Fernando Leon de Aranoa. The film won multiple Goya Awards (Spanish Oscars) for Best Film, Best Director, Best Actor in a Leading Role, Best Original Screenplay, Best Music, Best Editing.
Our agency offered communication & marketing planning, copywriting, creative design and PR.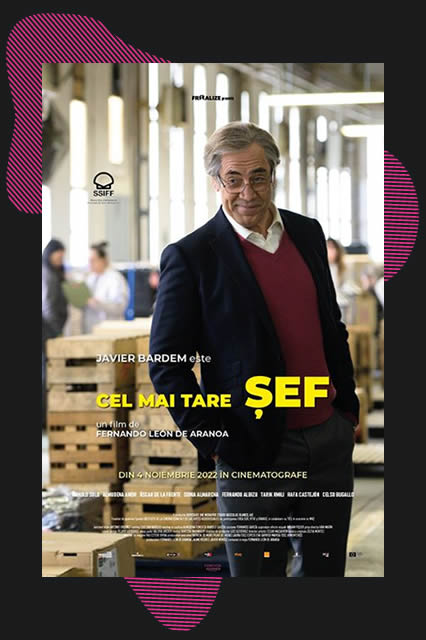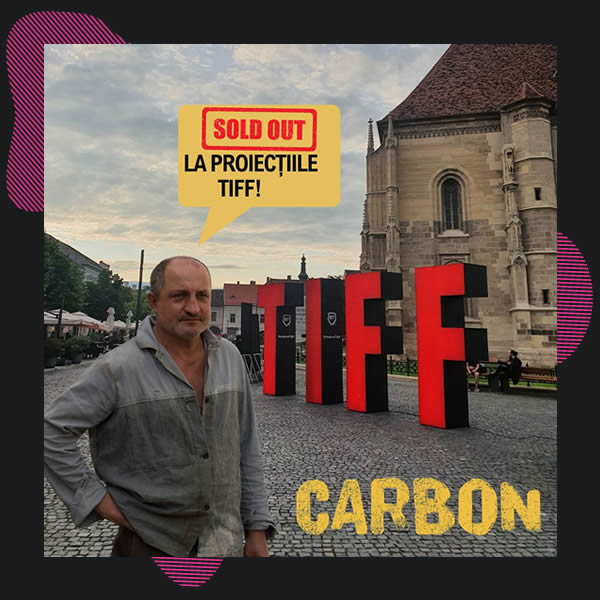 Transilvania Film is an independent film distribution company that emerged in response to the evolution of the film audience in Romania, an audience that has become increasingly interested in art cinema in recent years.
Founded by the same team that established the Transilvania International Film Festival (TIFF), the company aimed to enrich the film offerings in Romanian cinemas with several outstanding productions – successful independent films that have achieved both box office success and recognition at major world festivals.
Our agency provided social media strategy and planning, as well as digital marketing and creative.
Cannes Lions - Gold Lion in 2016 for Entertainment and Silver Lion in 2018 for Health, SABRE, Digital Communication Award, but also at local festivals such as Effie - Grand Effie in 2018 and Romanian PR Award.
Market Intelligence
Strategy
Creative concept
Copywriting
Graphic Design
Digital
Social Media Marketing
Social Media Management
Social media
PR
TV & Radio
Podcasts
Video
Content Marketing
Email Marketing
Social Media Audit & Strategy
Direct emailing
Influencer relations & marketing
Photograpy
CSR
Events
Branding
Qualitative Research
Diversity & Inclusion Communications
Brief ➝ Debrief ➝ Proposal ➝ Feedback ➝ Contract ➝ Implementation ➝ Reporting ➝ Drinks to celebrate 🙂
OUR WORK STRATEGY IS PLAIN AND SIMPLE.
HOWEVER, WE'RE ALWAYS OPEN TO TAILOR IT ACCORDING TO YOUR NEEDS.